Posts Tagged 'paul graham'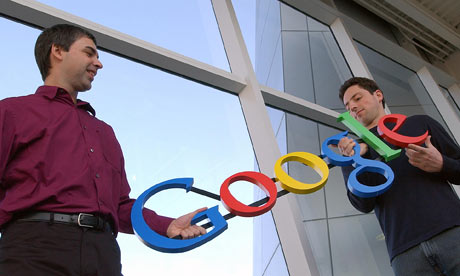 Without fail week after week events having to do with co-founder matching or co-founder dating are consistantly the most highest clicked events on [Startup Digest]. Also privately I get asked at least 5-10 weeks for personal introductions to co-founders. Clearly this is a very underserved problem in the Startup Ecosystem and events like FounderDating and Startup Weekend are playing big roles in alleviating this. I've been looking more intro the co-founder matching problem myself and wanted to share some good articles I've found on the topic.
If you have any additional articles or resources to share leave a comment!
http://venturehacks.com/articles/pick-cofounder via Venture Hacks
"The ideal founding team is two individuals, with a history of working together, of similar age and financial standing, with mutual respect. One is good at building products and the other is good at selling them."
"If it doesn't feel right, keep looking. If you're compromising, keep looking. A company's DNA is set by the founders, and its culture is an extension of the founders' personalities."
http://news.ycombinator.com/item?id=159648 via Hacker News
"You don't 'find' a cofounder, just like you don't 'find' a wife. It's a relationship with someone else that evolves over time and then someday, someone pops the question."
http://www.paulgraham.com/startupfaq.html via Paul Graham
"Most successful startups have more than one founder, and usually the founders seem to have been friends for at least a year before starting the company. The best way to meet co-founders is to go to school with them, so recent grads have a big advantage there. You can also meet co-founders at work, but be careful not to violate whatever noncompete you signed. In the old days, co-founders often met through user groups, but this seems less common now."
http://techcrunch.com/2009/10/11/finding-your-co-founders/ via Seth Sternberg
"And therein lies the problem in finding co-founders for that startup you're dying to launch. It's most comfortable to hang out with people like ourselves, but those are exactly the folks you probably don't want to co-found a startup with. Seems a bit unintuitive, right?"
http://www.quicksprout.com/2009/11/04/finding-the-right-business-partner/ via Neil Patel
"Not only does it take time to find the right business partner, but also you'll pick a few bad ones along the way. Don't get discouraged by this because it happens to the best of us."
http://blog.apprabbit.com/whos-got-your-back-7 via AppRabbit
"It's been said many times and by many people that startups should have multiple founders, and there are plenty of existing blog posts about why, but for some of us that isn't the way things are working out. If you're going at it alone like me, it's important that you establish a solid support network, even if they aren't there by your side coding."
"Friends, parents, siblings, whatever you've got, try to tap into people who can get excited about what you're doing and give you a platform to bounce ideas off of, or lift you up when you're feeling down or things start to get rough."


How do I pitch my business to investors, the media, customers, and my friends and family?
It's a question that's been asked many times by entrepreneurs so while I'm not a Pro at Pitching Your Business I thought it was time to share a few resources I've used on Pitching Your Business Idea or Company.
Perfecting your Pitch by Garage Technology Ventures – This is by far the number one resource I recommend to all the Innovation Quest and Cal Poly Business Plan Competition competitors. This is a very good and comprehensive resource on what content to put in your pitch and tips for effective pitching.
How to Present to Investors by Paul Graham – Paul Graham has literally seen thousands of pitches through his summer incubator Y

Combinator

and knows a thing or two about pitching your company.
A Hierarchy of Pitches by Eric

Ries

– Eric is a Venture

Advisor

at

Kleiner

Perkins

Caufield

& Byers, the premier

VC

firm in the world. In this article he talks about 8 key questions you need to talk about in your pitch.
Pitching Your Company by Dick

Costolo

– Dick

Costolo

started the company

FeedBurner

which was bought by

Google

for $100 million. In this article he talks about how to prepare for your pitch and things to do while pitching.
What should I send investors? Part 1: The Elevator Pitch by Venture Hacks – Venture Hacks is one of my favorite all around

startup

/entrepreneurial resources and their article about pitching is

no less. In this article Venture Hacks gives a real life example of a pitch by serial entrepreneur

Marc

Andreessen

, dissects his pitch, and shows you how to write a pitch just as good as Marc's

.
6. UPDATE: I just watched this video: Picking Hacks at Stanford by Nivi from Venture Hacks where he gave a talk on pitching startups to the students in Stanford's business plan competition. Check it out its a great resource and good addition to the list.
Before your next pitch give these pitching resources a try, share your experiences in the comments, and add more pitching resources that you used below!
I came across this great article today title "Be Relentlessly Resourceful" written by Paul Graham founder of Ycombinator, successful entrepreneur, and angel investor. The two best paragraphs are below:
A couple days ago I finally got being a good startup founder down to two words: relentlessly resourceful.
Not merely relentless. That's not enough to make things go your way except in a few mostly uninteresting domains. In any interesting domain, the difficulties will be novel. Which means you can't simply plow through them, because you don't know initially how hard they are; you don't know whether you're about to plow through a block of foam or granite. So you have to be resourceful. You have to have keep trying new things.
Be relentlessly resourceful.
That sounds right, but is it simply a description of how to be successful in general? I don't think so. This isn't the recipe for success in writing or painting, for example. In that kind of work the recipe is more to be actively curious. Resourceful implies the obstacles are external, which they generally are in startups. But in writing and painting they're mostly internal; the obstacle is your own obtuseness.
Very important distinction: relentlessness vs. resourcefulness. I've seen startup founders with an initial idea who are mercilessly relentless and have a good idea of how the market will react to their product. But in pushing so hard to make that initial idea a reality they forget to stop and listen to the "market" and adapt to situation. As Carson Chen says the most important step after creating a beta/initial product is to STOP and listen very carefully to the market and how it reacts.
On the flip side I've also seen startup founders change their ideas over and over again because of on customer feedback, but they never quite execute on any one solid idea. As an entrepreneur it's important to have both qualities of relentlessness and resourcefulness. To be flexible and open to ideas, but at the same time knows when to hold your ground and plow forward. It is an interesting balance which is more of an art than an exact science.
Readers – How do you balance relentlessness and resourcefulness? What other traits do you see in successful entrepreneurs?